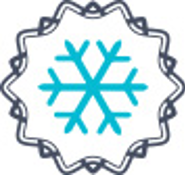 Ventilation
The systems for ventilation, thanks to its abilities and flexibility, are a component part of each newly built structure regardless of its purpose, construction, or size. The basic function of ventilation is to provide by air change a higher quality of internal air. Due to the system specificities, the unification is not possible – each structure is processed separately.
The company has in its offer the supply of equipment, installation and service of systems for industrial exhausting, transportation, ventilation, air heating, and air conditioning of industrial plants, super markets, catering structures, and high-standard structures.
We perform the installation of all types of ( HVAC) technology, supply and installation of ventilation ducts, cooling systems in accordance with project documents and standards, depending on the purpose of rooms in agreement with clients and end buyers.
Ventilation ducts
bent spiral and flexible pipes
distribution elements
air conditioning units and hardware units